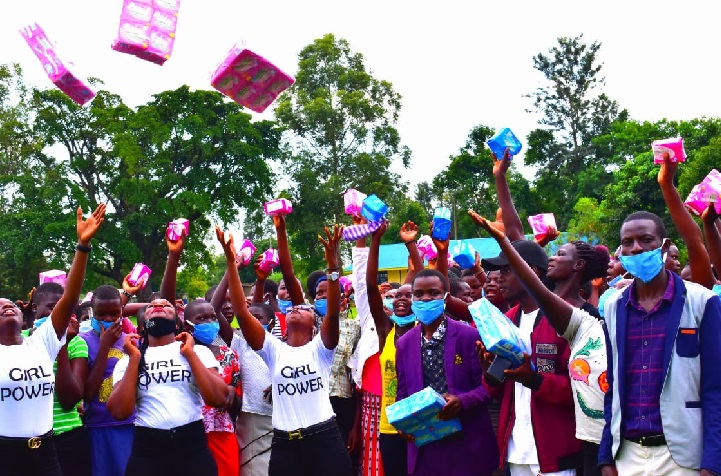 Statistics in Kenya show that about 65% of girls cannot access sanitary towels. (Daily Nation, Feb 10 2020). These girls substitute regular pads with less safe and absorbent materials such as rags and tissue paper due to their economic status. In the wake of the Covid-19 pandemic, the country has reported an increase in the number of teenage pregnancies as the less fortunate girls who depended on teachers for sanitary towels are now depending on people who end up 'using' them for sexual favors instead of assisting.  Busia is one of the counties where access to sanitary towels has always been a problem and it is even reported that the county has been previously urged to build a sanitary towels factory to cushion this problem. It is in this line that we teamed up with a motive of making a change to this situation hence the theme, MAKE AN IMPACT, where we visit these girls, educate them on reproductive health and provide them with free sanitary towels. So far, MAKE AN IMPACT has been able to conduct three drives Kamarinyang', Khayo, Akiriamasit and Kajey villages in Busia County.
KAMARINYANG'
This is a village located in Amukura Central Ward, Teso South Sub County. This is where we did our first drive. We met around 250 girls in presence of the village leadership and talked to them on sexual exposure, Reproductive Health and menstrual hygiene and later provided them with sanitary wear. The girls were free enough and we also learnt a lot from them.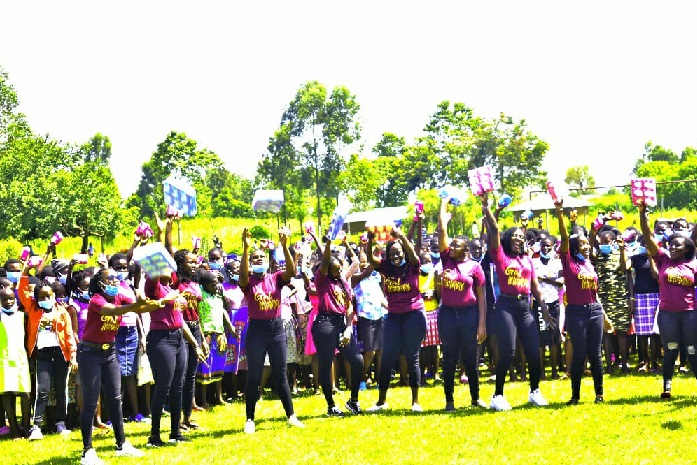 KHAYO
Khayo village is located in Bukhayo, Teso North Sub County. Here again, in the presence of village leadership, we met around 600 girls. Since the number was quite big, we divided the girls into two groups of age (1-13) and (14-19). In these groups we talked to them about; exposure, career development, sex education and menstrual hygiene. This team worked with Shammah as the general overseer. From these girls we learnt that at some point parents are also responsible for the teenage pregnancies because they send their girls to look for "unga" – maize flour.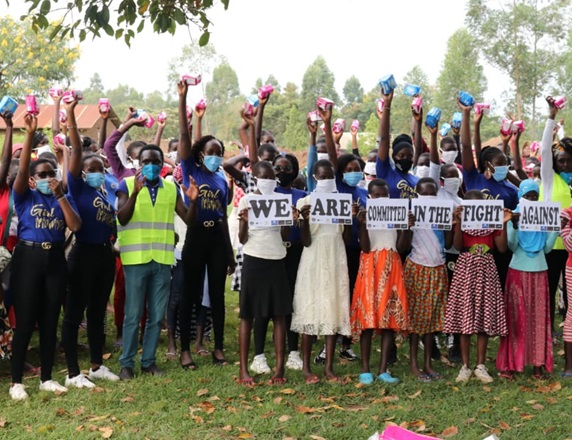 AKIRIAMASIT/KAJEY.                                                                                                  
This village is located in Teso North Sub County.  We partnered with the OKU KAUNYA FOUNDATION and together we talked to 1000+ girls and boys in the two villages. Teenage pregnancy and menstrual hygiene were our points of focus. We also discussed exposure, career development and sex education. This time round we involved the boys because we realized that apart from being "used" by men, our teens also succumb to peer pressure thus engage in sexual activities among themselves resulting to unwanted pregnancies.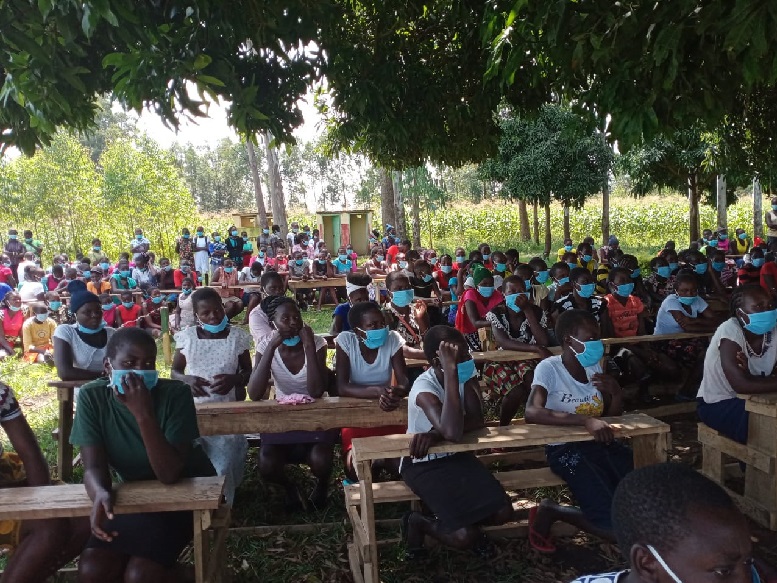 Reported by Ms Joy Sharmah. Lead Program associate – Make an impact