l would like to reiterate one of the famous quotes by an American actress Angelina Jolie who said, "There is no greater pillar of stability than a strong, free and educated woman and there is no more inspiring role model than a man who respects and cherishes women and champion their leadership.''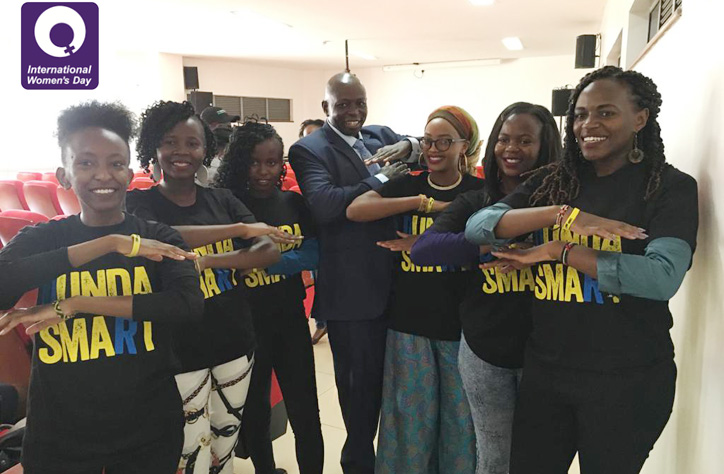 During this auspicious occasion as we celebrate the International Women's Day, 2020 under the theme "I am Generation Equality: Realizing Women's Rights", I call upon us irrespective of gender, age, ethnicity or religion to work together to tackle all the persistence barriers to gender equality.
Women Student Mentorship Association (WOSWA) traces its roots back from the University of Nairobi Women Students Association which has been existence since 1986. The association was later transformed to Women Student Mentorship Association an umbrella which now champion for the rights of all university female students across Kenya.  
WOSWA has always remained committed towards realization of gender equality in the learning institutions especially in the universities. We have worked on creating an enabling environment for studies for all the university female students across Kenya through leadership training, mentorship programmes and capacity building.
Despite Kenya making great strides in the socioeconomic empowerment of majority of our citizens, it is of concern that some of the university girls and women still face sexual and gender-based violence that threaten their health and well-being, education and social integration.
The sad reality is that many university girls and women are victims of sexual exploitation and sexual violence which has either ruined their lives or even their education. As result actualization of the Sustainable Development Goals 5 which calls for gender equality and women's empowerment might not be achievable in our sight because they are impeded by such violence and discrimination.
In addressing some of these challenges WOSWA have put up a program which aims to equip female student with requisite information on relationship which will protect them against being victims of sexual violence. We are committed to  in ensuring that girls are empowered as we try to eliminate  discriminatory practices in our schools such as early pregnancies which tend to hinder many girls from achieving their goals.
Going by this year's theme, I know we cannot achieve this alone as WOSWA, thereby, we urge everyone in the society to work with us in ensuring that our girls have safe heaven as they pursue their studies in various schools in Kenya and those who violate their rights should face the law for retribution.
As I conclude my remarks, I would like inform each one of us that we can create a gender equal world by treating women with dignity and respect they deserve. No woman deserves to suffer because of domestic violence, sexual violence, harmful cultural practices such as female genital mutilation ( F.G.M), or any other forms of Gender Based Violence against women.
Let me express my gratitude for all us who are making efforts especially men who are real motivation to us women in championing a gender equal world. I applaud all the men who stand by us in this campaign for gender equality.