OUR IMPACT
WOSWA is making great impact on girls in learning institutions
Since its formation, WOSWA has seen great inspiration and influence on female students in Kenya and other parts of the world. We continuously make strides to re-imagine and come up with approaches that amplify our impact, which in return sees our ecosystem growing sustainably, placing the interests of girls and young women at the center stage.

MAKING A DIFFERENCE
We act on matters that affect personal growth and development of female students. Teen pregnancy has turned out as an obstacle to the academic path of girls in Kenya. We are currently running a project "Zero Teen Pregnancy" a campaign which we started on May 10th 2019. We aim at reducing teenage pregnancies among school girls to zero. This campaign since its launch in May 10th 2019 has seen sustainable growth and great impact in the 6 counties we visited in the Kenya's coast whereby the teen pregnancies have been seen to have reduced. We are still doing the campaigns in the other 41 counties in Kenya.





SOCIAL CHANGE INITIATIVES:

FRESHERS CONVERSATION
: we observed that when freshmen join the university, they receive orientation based on career fields only from universities managements. We then saw the need to introduce an orientation that specifically focuses on social welfare of students when they join universities and colleges. Together with Trust for Indigenous Culture and Heath (TICAH) organization we launched this program at the University of Nairobi in January 2015. The conversations model is in the structure that introduces freshmen to real campus life experiences discussing different matters of interest to students including: relationships, sex, safety tips for female students, mentorship programs available, gold rush and important contact details.

NO GLOVE NO LOVE CAMPAIGN
: This is a campaign that happens once every year, on 14th of February which has always been marked at valentine day. On this day we do a campaign on safe sex choices in hire learning institutions, Universities and colleges in partnership with TICAH.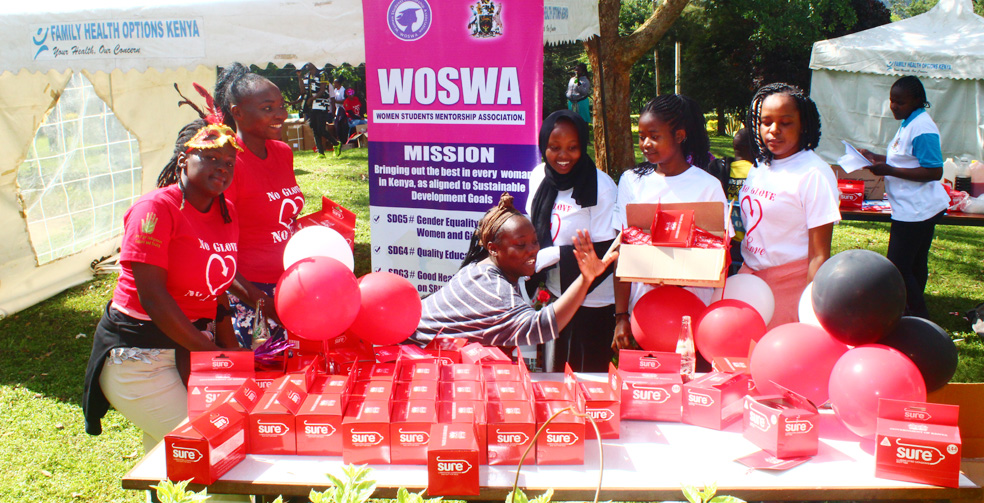 ZERO STAIN INNITIATIVE
We observed that menstrual stigma is a key player as to why girls perform poorly compared to boys in schools. To end menstrual stigma and shame we introduced the zero stain initiative. This initiative aims at adopting girls from disadvantaged backgrounds who cannot afford sanitary towels and support them with sanitary towels throughout their academic years in primary and secondary schools, giving them a chance to focus on their studies and worry less about menstrual sanitation.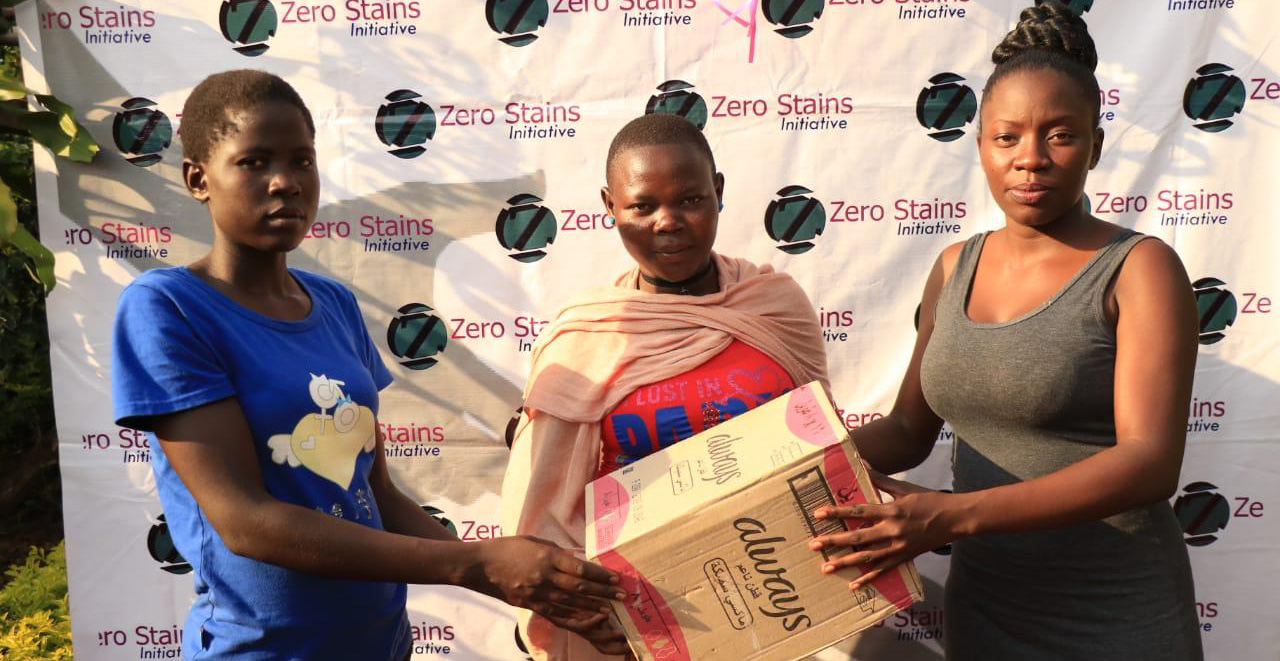 VOLUNTEER PROJECTS
: Ones in every trimester, we visit a community and offer community services. This takes the model of: street cleaning, children home visits, visiting the sick and elders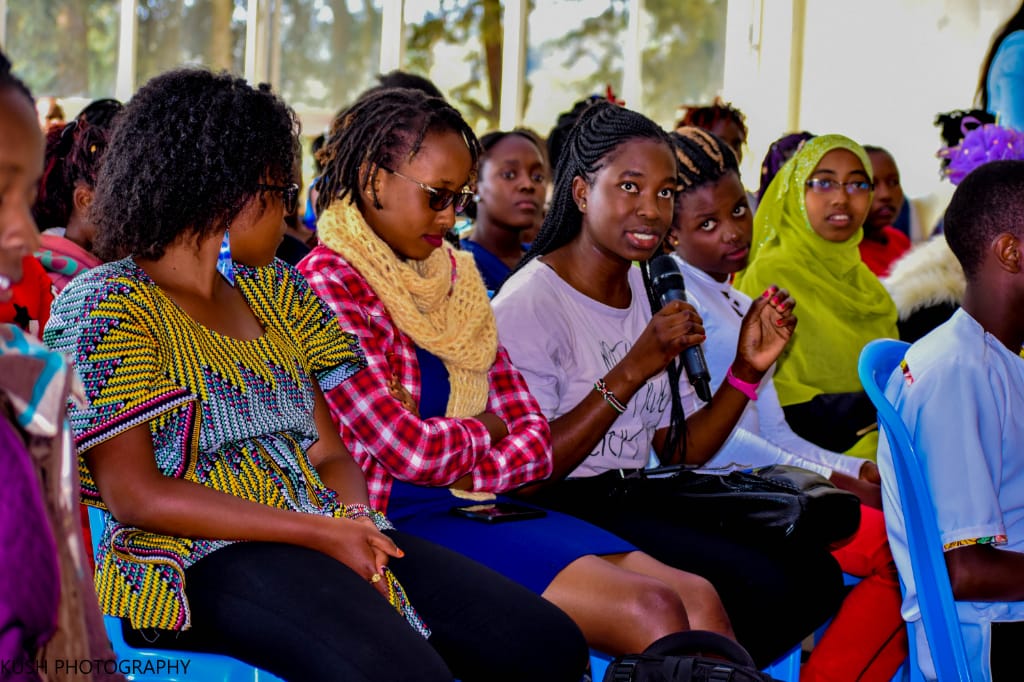 Students Development
As Women Students Mentorship Association, WOSWA, our aim is to equipt women students in all universities with the requisite information on relationships, sexual health and their well being.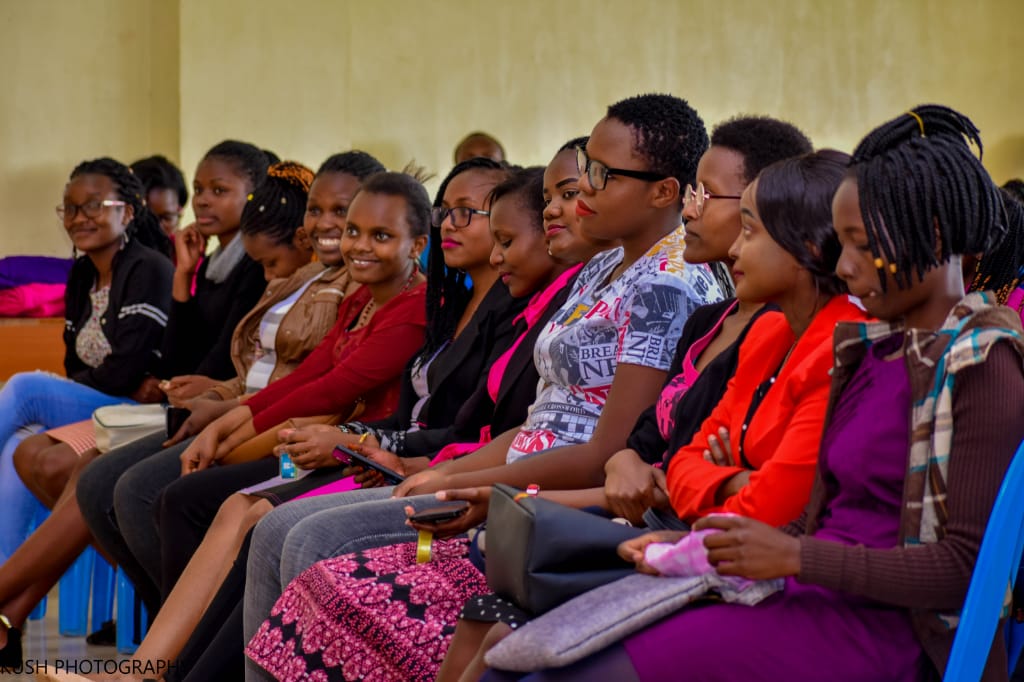 Women Empowerment
WOSWA is keen on working with girls across 47 countries to ensure that we have ZERO TEEN Pregnancy. We equipt girls with the right information to avoid teenange pregnancy.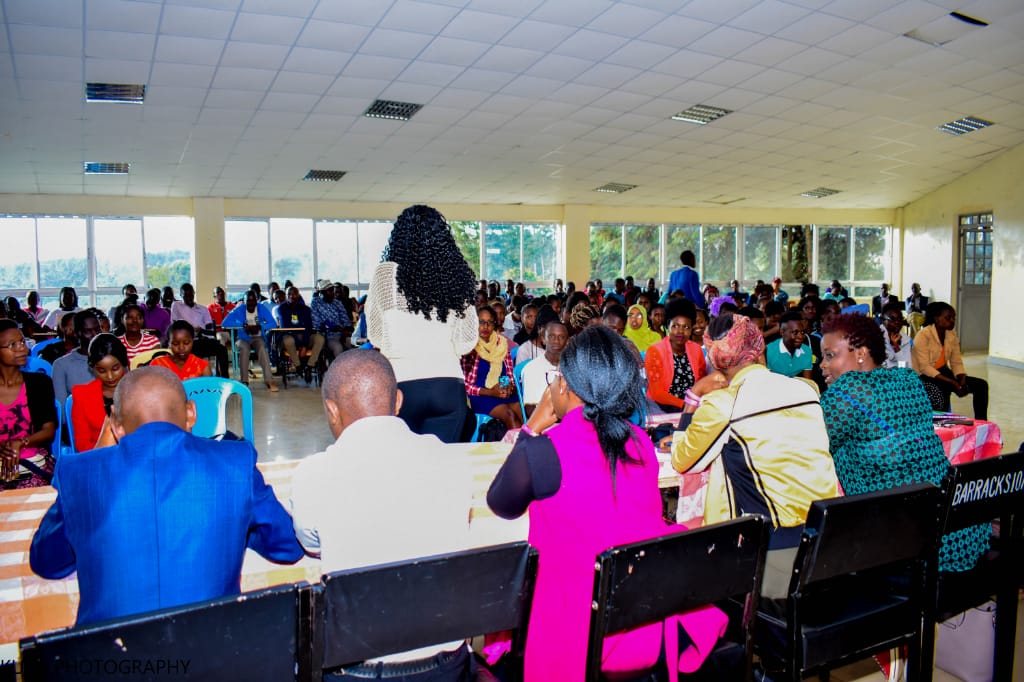 Zero Teen Pregnancy
Our mission is to ensure that teens go to school, concentrate on their academics and build their future careers without getting pregnant. Pregnancy is a huge load and responsiblity that can stop our teens from achieving their full potential.