MEET OUR MENTORS
Great People Who Mentor WOSWA, Women Students Mentorship Association
Find out more about our fabulous mentors who are making a difference: Elizabeth Okumu, Diana Sifuna, scheaffer Okore, Mercy Jelimo, Doris Kamathi, Dr Ann Assey, Betty Adera, Esther Passaris, Nerima Wako, Jade Maina, Caren Wakoli, Patricia Muriuki, Yvone Renaux Kimutai. Our mentors are selected from a wide variety of professional backgrounds to provide our members with holistic learning.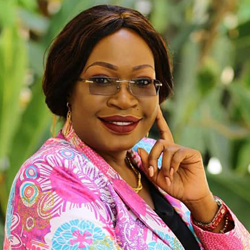 Betty Adera
Miss President Nairobi County

Betty Adera has been very active in young women empowerment through her foundation Betty Adera Foundation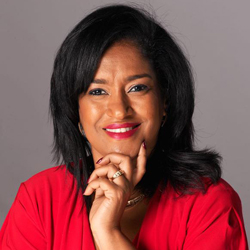 Esther Passaris
Nairobi County Women Rep

Esther Passaris is a social enterprenuer , philanthropist and politican.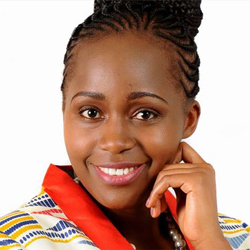 Caren Wakoli
Director, Emerging Leaders Foundation

Caren Wakoli is a certified transformational leadership coach , a trainer in democracy and good governance chamption.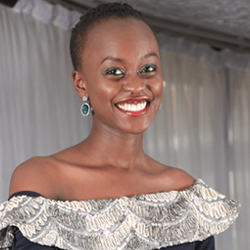 Nerima Wako
Founder Siasa Place

Nerima Wako engages young Kenyans, educating them about the constitution, governance, electral processes thorugh community engagement and social media.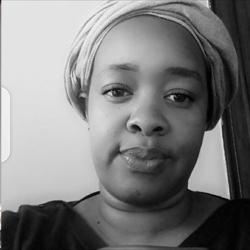 Yvone Renaux Kimutai
African Youth Trust

Yvone Renaux Kimutai is passionate about impacting youth through advocating for a youth empowered and driven society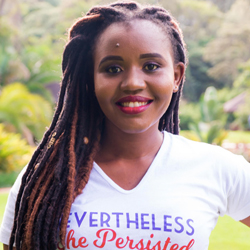 Kamathi Doris
Akili Dada Associate, Washa Program

Doris Kamathi is passionate about mentoring young women from different parts of Kenya especially young women in learning institutions.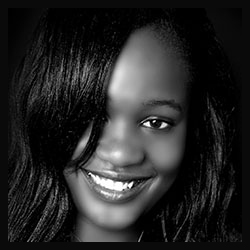 Elizabeth Okumu
TICAH Program Manager

Elizabeth Okumu is a trainer and advocates for Adolescent Sexual Reproductive Health Rights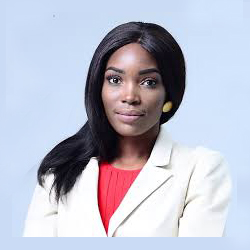 Diana Sifuna
CEO, Youth Agenda

Diana Sifuna is a youth advocate with 11 years of proffessional experience in media production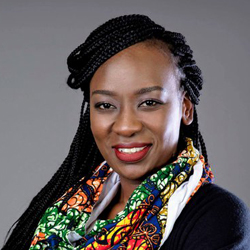 Scheaffer Okore
Afro-Politico Feminist

Scheaffer Okore is advisory board at the Gates Foundation, the SHE tank and African leader fellow for Obama Foundation. Activist who is vocal about social justice, human rights, feminism and gender based violence.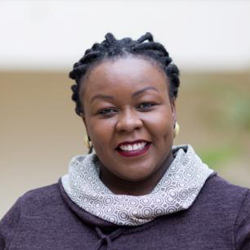 Jade Maina
Executive Director, TICAH

Jade Maina is a sexual and womens right's activist. She designs fun and educational sexuality materials and advocates for change in attitudes, policies, programs and power relationships. She helps in developing and implementing sexual and reproductive health programs for all ages especially adolescent girls and youth.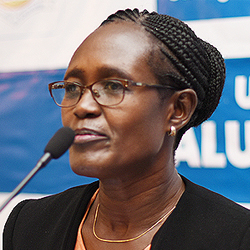 Dr. Anne Assey
Vice Chair, UoN Alumni Association

Dr. Assey is an expert in emerging gender issues and their impact on sustainable development. She is also a Lecturer at the University of Nairobi, ODEL Campus.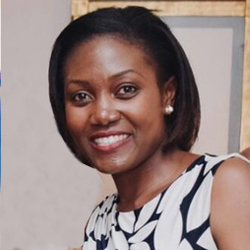 Mercy Jelimo
CEO, CREAW Kenya

Mercy Jelimo is a Feminist, advocate for gender equality and non descrimination. She is a change agent who champions for expansion and actualization for women and girls rights and social justice.

Primary school mentors:
volunteers from different universities who are well equipped with skills of engaging young girls and pupils.
Secondary school mentors:
Student volunteers from different universities and faculties equipped with skills of how to engage teenagers.
Mentorship takes the following model:
Leadership workshops,
Peer counselors,
SRHR experts,
Career influencers.
University Mentors:
Comprises of dynamic network of women who come from wide spectrum of career backgrounds and want to pay it forward to society, this includes Feminists building networks.
Apply to be a mentor

We invite you to be involved by signing up as our mentor: Application will be reviewed and mentors will be matched to the programs that best align to their interests and experiences.
Benefits of becoming a WOSWA mentor:
 Being our mentor gives you access to a diverse network of the likeminded professionals who are working in Kenya and beyond.
 Exclusive fellowship opportunities worldwide that are carefully selected to fit our mentor profiles.
 Mentors only events designed to enrich you on a personal and professional level.
(Mentor application forms). Email info@woswa.org to get soft copy Mentor application forms.